About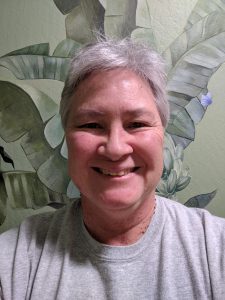 Who am I, and why the heck should you pay attention to me?
I joined the US Navy when I was 18 and did indeed see the world and I've enjoyed some wonderful adventures. After the Navy and a couple of short term jobs, I got on with an airline communications company and have been there ever since. Good job, good pay, good benefits, and my co-workers are like family. Nothing to complain about – though I would love to stay home more with my family.
I've always been an athlete and into sports. So I found a niche and built a website around that niche – women's sports memorabilia & collectibles: www.Girl-Jocks.com.
I've always been active and have played softball and other sports since I was 7, I'm very familiar with sporting goods and equipment. I found a company which makes the best sports bags I've ever seen and knew at once that I could sell those bags. So I built another website: www.UltimateSportsBags.com.
Those websites are nothing fancy but they do the trick. I didn't know the first thing about building websites, but I wanted to learn and so I did. I studied marketing on my own because I realized very early on that marketing is everything. There are no sales without marketing.
Anyway – my little www.UltimateSportsBags.com website which sells all of 17 products, made a $100,000 in sales a couple years running. My goal is to replicate that with other products sites and courses this year.
I'm always learning and plan on expanding my knowledge of other other business models like: Affiliate Marketing (selling other people's products for commission) and Information Marketing (selling digital information products like ebooks, videos & software).
I have a gazillion ideas and my mind is wide open to possibilities .
If you'd like to go along for the ride, I'll point you in the direction of a variety of online business models. You decide what looks best to you and I'll point you in the direction of relevant tutorials, training materials & courses to get you up and going.
Why am I doing this?
Well, I've been studying and learning about various business models for a number of years and have spent a lot of money on this, that and the other thing. Just about everything looks good when you have a lot of dreams and no plan. My aim here is to share with you the things I've found that work and to help you avoid the things that don't. I'm about personal empowerment and helping other people create their dream lifestyles – and if I can do this and help you save time, money, and effort along the way – I'll have fulfilled my purpose.
I have built a 6 figure online business from scratch … and I'll show you how you can do it too.